Many people are interested in starting a podcast and ask us questions like "How do I record my own podcast?" and "What equipment should I buy?" So we decided to answer those questions in the simplest way we can – by showing you what we used to record our long running podcast, Desperate Mothers. This is not an in-depth review of any of this equipment, it's only what we use on a regular basis to record our show. This is equipment you can hear right now by listening to our podcast on iTunes, Stitcher, Google Play, or wherever fine podcasts are distributed.
Recording Devices.
You don't have to spend a lot of money to start recording a great soudning podcast. We started out with a small amount of "relatively" cheap gear. I put relatively in quotes because the recorder was a little on the expensive side. I like to play musician (even though I'm terrible, fyi) and I really like to play with new toys. Of course I had to go overboard when given the opportunity! The Zoom R24 can handle 8 inputs at once, creating isolated audio tracks that allow me to individually tweak those tracks in post! So if I did not notice that someone was talking too softly during recording I could go back and boost their levels and make everyone sound like they are at the same volume (and then make a note to pay more attention during recording next time!).
Later I bought the Zoom H6 and the only problem I had was that I wished I had bought it sooner! As a recording device, it does everything the R24 does in a smaller package. It can run on batteries or usb power – I've used it with a power bank and a usb cord into an AC charger without added noise. It has been an awesome little device, and with the addition of the Zoom EXH-6 Dual XLR/TRS Capsule
I can record 6 XLR tracks at the same time.
Microphones
We started out with several dynamic microphones. Now a lot of people will opt for microphones like the Blue Yeti when they start their podcast but we really feel dynamic microphones are the way to go. Dynamic microphones are less sensitive than condenser mics, so you can use them in noisier environments without picking up a lot of sounds that you will have to edit out when you master your recording.
We used the Shure SM48, which is intended for vocal use (not singing or instruments). Overall, it is a great microphone for podcasting on a budget – or if you really don't want to spend a lot of money just to mic up four podcasters!
Another great entry into the budget round of microphones is the Behringer Ultravoice Xm8500 Dynamic Vocal Microphone, Cardioid
for about twenty bucks each. It is a beast, slightly hotter than the Shure SM48, but leaps and bounds better than the Pyles and other cheap microphones we tried. I'm not going to link to any of the cheap microphones that didn't earn our seal of approval.
If I was starting all over again, I would start with these mics. If I were rich, I'd start out with the Shure SM7B Cardioid Dynamic Microphone
.
Accessories
Microphone stands
I have used a lot of different table top or desktop microphone stands. There are a lot to choose from, but not many good, durable ones, it turns out. Truly, these tabletop stands are the only ones I recommend. The others have been too flimsy, either cheaply built or too light weight to stand up to frequent use. And you don't want your guest knocking over the microphone during a show! These are really simple. Two parts: an adjustable pole and a heavy circular base that you screw/thread the pole in to connect the two.
XLR Cables
XLR cables connect your microphone to your recording device, and if you want a clean signal then you need a good, solid xlr cable. At least you don't have to spend a lot of money! Short, long, black or one of many colors, XLR cables can be as expensive as you want them to be or as cheap as you can afford. The cables above are good and cheap, and that is all you realy need. No monster-ific cables that will break your wallet here!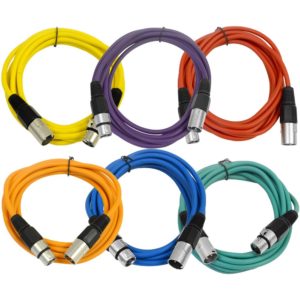 I really like the multi colored pack from Seismic because it lets me easily trace sources to inputs when I am setting up and troubleshooting a live recording. You can pick those up here: SEISMIC AUDIO – SATRXL-M10-6 Pack of Muliple Colored 10′ XLR Male to 1/4″ TRS Patch Cables
.
Windscreens
Windscreens protect your microphone from excessive loud wind noises. Heavy breathing will not be erased, and heavy winds will be noticeable, but these little foam covers will help to mitigate some of the sound from any heavy breathers in your group. They don't work magic, and mic eaters will still be heard even using dynamic mics.
Pop filters

Pop filters are not something you usually use for a group podcast, but if you are flying solo and popping your Ps like a popstar you may want to put one of these in between your mouth and your microphone. I've used them for narration, voice over, and additional dialogue recording. I noticed that a pop filter is more effective on my condenser mic than my dynamic microphones, however, so you may not always need one.
Memory cards and card readers
You need memory cards and you'll need a usb card reader if your laptop or desktop does not have one built in, but they don't have to break the bank. You've spent enough dough all ready, haven't you?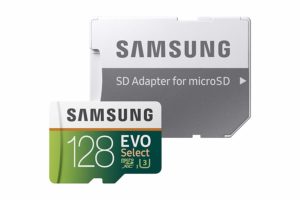 I use these Samsung 128GB 100MB/s (U3) MicroSD EVO Select Memory Card with Adapter (MB-ME128GA/AM)
for cheap, high quality recording speeds – and they can do double duty by working in your 4k camera, too!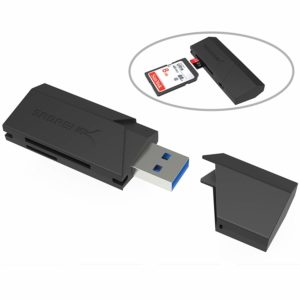 I've gone through a ton of card readers – a lot of super cheap ones and some not so cheap, and almost all of them are dead now. Except these memory card readers from Sabrent!
Sound blankets or acoustic treatment?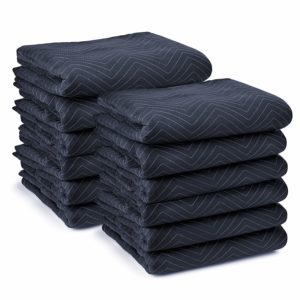 So that's our equipment, but sometimes we record in loud spaces. When we do, if we can control the environment, we'll throw down a bunch of moving blankets, hang them on the wall and maybe even throw some over a chair to break up any annoying reverberation. Sometimes Harbor Freight has a sale, but I just get a dozen of these Sure-Max 12 Moving & Packing Blankets – Pro Economy – 80″ x 72″ (35 lb/dz Weight) – Quilted Shipping Furniture Pads Navy Blue and Black
from Amazon.
That's it for our Podcasting Equipment
Now that you know what I use to record the Desperate Mothers podcast tell us what use. Do you have any other questions? Do you want to know where we host the show? or would you like to see inside our studio? Let us know in the comments below! And remember to like and subscribe to the Desperate Mothers podcast and YouTube channel!